We, Handyware Japan. Incorporation, have been established in October, 2017 as one of the family company in Handyware Group which headquarter is located in Philippines.
Thanks to the "GO-EN" with suppliers, customers, colleagues and with our partner Handyware Group's companies, we have launched successfully.
"GO-EN" is one of the highly esteemed Japanese concept, which means in English "karma" or "bonds".
These significant relationships have not been made because of not only focusing only on profitability, but also the sympathy in many points from the view of business, such as morality, philosophy, mutual respect, reliance and so on.

I believe the successful development is the most important purpose as far as we do business as a company, and in order to realize it. We shall share the "For the team" spirit among all the people in our company.
And only when we make it, I believe we will be able to start the real business with getting support and reliance from the relevant parties.
We, at Handyware Japan, will enhance existing "GO-EN" and try to get new one through our business from now.
We would highly appreciate your valuable support and encouragement.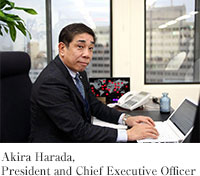 Company Name
Handyware Japan, Incorporation
Address
OMM Building 15F, 7-31, Ohtemae 1-Chome, Chuo-Ku, Osaka 540-0008, Japan
Phone・Fax
Phone: +81-6-6945-6615 Fax: +81-6-6945-6605
URL
http://www.handywarejapan.com
President & C.E.O.
Akira Harada
Products

Industrial Continuous Inkjet Printers (CIJ)
Raw materials for food products such as seasonings and flavors
Car after market maintenance machines and materials
Freshness retaining material for food shelf life extension
Packing machines and materials
Food processing machines
Health care equipment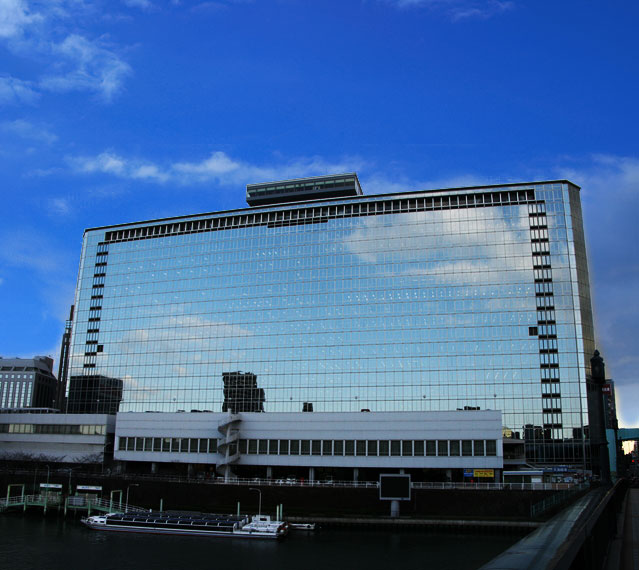 Copyright © Handyware Japan Incorporation. All Rights Reserved.